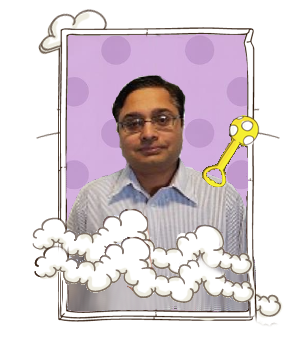 TIANA
Early Childhood Educator
Tiana is an Early Childhood Educator who completed the Early Childhood Education Program at Sprott Shaw College in 2022. Tiana chose to work with young children because she loves the way that children discover the world, and what they teach us through their discoveries. Tiana believes that the early years are so important for children to thrive, and she wants to help them do so through creativity and fun, and by offering support to them whenever needed. She believes that it is important to treat everyone as unique, and treat them with compassion, patience, and understanding. In her free time, Tiana loves to read books, write, listen to music, exercise such as yoga, strength training, and cardio. She also like to get outside into nature and spending lots of time with her family and friends. One of her favourite things to do is to sit in a nice comfy chair, curled up with a good book and a warm cup of coffee.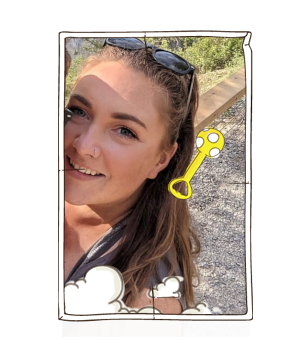 ALLY
Early Childhood Educator
Ally has worked with children from her early teenage years. This lead to her decision to get her bachelors degree in Early Childhood Education in Ireland. She completed this in 2016 and following on from that she headed to Dubai where she taught kindergarten for a year. In 2017, she headed for Canada, where she has settled since. This is where she has continued her passion in working in childcare.
Seeing children reach their different milestones over various ages is incredible to see. Being with them when they master 'the flip trick' for the first time, or seeing them work so hard to climb something and finally being able to do it, colouring inside the lines on a picture after a lot of concentration, then seeing how proud they are of themselves is one of the best parts of this career.
Ally's other passion is animals, which developed from growing up on a farm in Ireland. Anything to do with animals and she is down! Ally loves to keep busy; her weekends consist of going to the gym, hiking, hanging out with friends and she is always up for an adventure!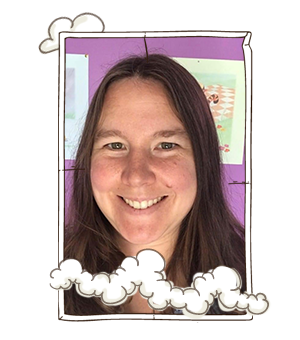 CANDICE
Early Childhood Educator
Candice is very excited to be joining the Lil' Dancing Owls team. She has been in the childcare industry since she graduated from high school. She began as a substitute teacher for daycares in the Lower Mainland and eventually owned and operated a daycare of her own in West Kelowna. She has a background in child psychology and early childhood education. Candice has 3 children of her own, a 14-year old, a 4 year old and a 1 year old. She is very passionate about the childcare industry and enjoys any avenue within it.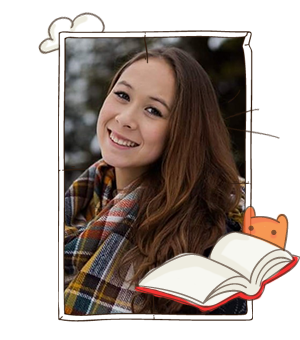 Rhayne McCormick
Early Childhood Educator
Rhayne is a recent graduate of the Early Childhood Education and Infant Toddler Education programs from Okanagan College and has previously completed her Education Assistant Certificate. She has many years experience helping special needs children in School District 23. She loves working with kids, helping them grow and learn, allowing them to freely explore their surroundings. Born and raised in Osoyoos, Rhayne enjoys all that the Okanagan has to offer. In her spare time she loves to go camping, float the nearby rivers, snowboard at Big White and visit local wineries.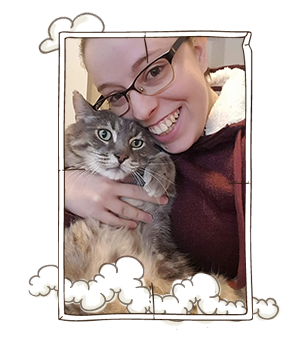 AIMEE MILLER
Early Childhood Educator Assistant
Aimee moved to Kelowna in 2012 to pursue education and an outdoor lifestyle with her family nearby. When she is not working, she is planning camping trips, hiking mountains, or splashing in a muddy pond catching frogs! She loves sharing her passion for her favorite topics since childhood including bugs, reptiles, and dinosaurs. She is excitedto explore topics through visuals and textiles, preferring to let children melt ice by hand or be a part of a science experiment rather than hoping that they accept facts at face value. She believes music and artistic expression belong in the classroom, and one of her favorite things is to see how a child approaches an art project and puts his/her own uniqueness into it!
Since she was a teenager, she has engaged with children in Church Programs, bouncy castle centres, summer camps, daycares and has cared for her own niece and nephew! She now finds joy and purpose in turning her love for giggles, hugs and knowledge into a career that can impact the young lives of others.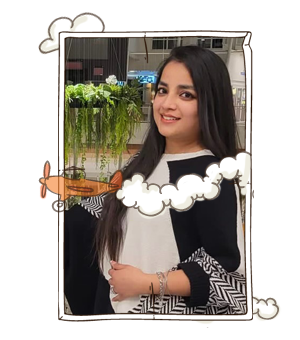 NISHA
Early Childhood Educator
Hi, my name is Nisha. I completed my Early childhood Education from CDI College in Montreal, Quebec. I was there for 3.5 years and then I moved to Kelowna last year in September with my husband. I chose this profession because I love to work with tiny humans. I believe kids are our future so it's important that we grow the kids in a positive and constructive way.
I am into arts and crafts so I am always excited to use this hobby in class with the idea of it being one of the best ways to learn. In my free time I read novels, I do painting and poetry, and cooking is my passion. I am vegetarian and my favourite food is cheese chili. I love spending my time with friends and family.